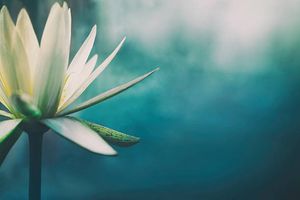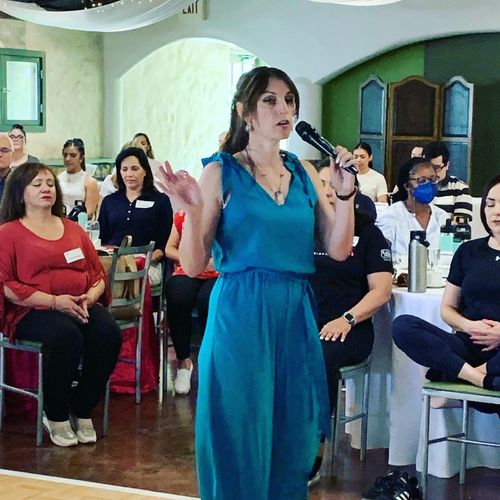 Transformation through Movement, Breath, Stillness, Awareness
Leilainia ( Lei-Lain-Ya) is a certified Chopra Health, Meditation, and Wellness Coach, as well as a  Hatha & Kundalini Yoga Instructor, an award-winning Dancer, and a musician.
Leilainia's sessions uplift the spirit, inspire confidence, create physical and universal awareness, and enhance self-knowledge. 
Leilainia currently divides her time between San Diego, CA and El Paso, TX. 
• Bring celebration and imagination into the forefront of your life. 
• Add an artful spin to your daily routine. 
• Gain tools to enhance joy & bring peace into your life. 
WHO AM I?
My vision is to create sustainable happiness, health, and vitality for the EveryDay person by sharing tools that enhance EveryDay life by balancing and harmonizing the internal world that creates our daily experiences.
I am Leilainia, pronounced Lei-Lain-Ya.  I've always believed the mind/body/spirit can access what it needs from within itself if properly tuned in.  Life has always been a sacred place to play within. Yet I always knew there would come a point when I would forget how to access its sacred playground. At one point in my 30's,  when I was operating a corporate entertainment company in California, that time had come. The inner voice of magic was quieting and I felt that belief slowly dissipating.    
I already had many years of yoga teachings under my belt, so I knew there was a way to artfully find my path. I needed a major reset. In 2017 I embarked on the Maya Fiennes Yoga For Real Life Kundalini Teacher Training.  It was a powerful stepping stone.  This physical and energetic fitness helped heal my mind mazes and gave me daily practices I still use to energize, detoxify, balance my endocrine system, dispel negative thought patterns, get rid of depression and addictions, and calm stress and anxiety.  It opened up a gateway to look into my subconscious and listen.  I found that the deeper breaths I took, the stronger my love affair with life grew.   Kundalini helped me fall in love with my unique self and life again. It created a sacred space within myself where my ego follows my heart and my heart is led by my gut. My higher self could finally be heard again. 
Four years later, I joined the Chopra family as a Health Instructor, Meditation Guide, and Well-Being Coach.  Honestly, it's the closest thing I've found to a manual on 'how to be human'.  Chopra Meditations, Teachings and Coaching facilitates modern professional techniques embedded in Vedic wisdom to balance physical, emotional, and spiritual well-being.  Coming from the same lineage of philosophy as Yoga, the knowledge fit perfectly into my path.  
"

I always knew there would come a point when we would forget how to live in harmony. My mission is to remind us to ground in self harmony by sharing tools that lighten life's load and enhance joy. It's time to rebuild our sanity from the inside out." - Leilainia